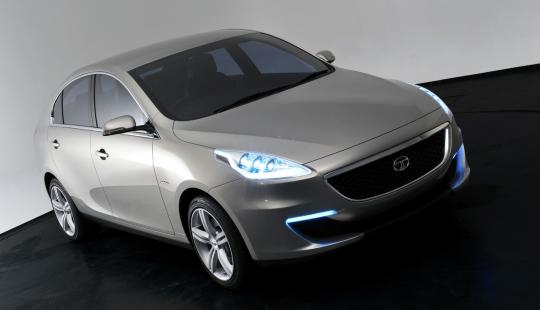 Following its world premiere at last year's Geneva Salon, Tata brought its oddly named Pr1ma concept car back home for the New Delhi motor show. Designed and built by famous Italian coachbuilder Pininfarina, the Pr1ma is suppose to offer an indication of how the next generation of Tata saloons could be stylistically interpreted.
The compact-size four-door saloon is based on the platform of the first Indian sedan, the Tata Indigo, featuring a wheelbase of 2.700 mm. Neither Tata or Pininfarina have released any more information about the Pr1ma. My best guess is that it will be powered by a range of engines between 1.6L to 2.0L.
The styling of the Prlma looks clean yet refreshing to me. The nicely integrated exhaust reminds me of those found in the upmarket Lexus LS460 and the side profile of the car is similar to the peugeot 407. Let's hope that the production model follows the styling cues of the concept closely.

Tata

,

Prlma

,

Pininfarina

and 1 more...
Viewed: 970 times