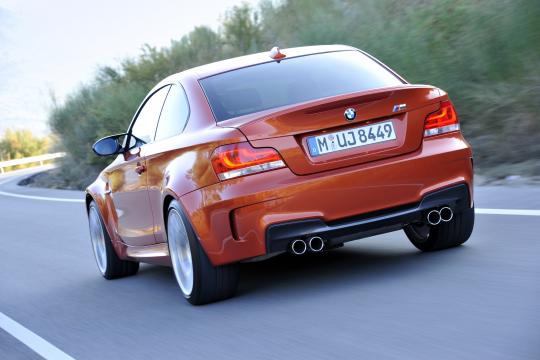 So what does the 'M' in a BMW stand for? Marketing. Yes, marketing and not motorsport. The reason is that BMW has stated in a recent report by TheDetroitBureau.com that the BMW 1 series M coupe will only have a one year run. One measly year? One year for a car that enthusiasts deem to be the spiritual replacement to the BMW E30 M3. And it was only
launched and previewed
in Singapore at the end of January.
Of course BMW said that they will only make 2,500units of the car and we all know a manufacturer like BMW would find it easy to produce that many limited run units in a year. But the question is, is the M Division into selling cars that are actually the 'Ultimate Driving Machines' or up to market forces? The reason I stated market forces because the report also stated that BMW admitted that less than a thousand units of the 1 series M Coupe will be produced instead of the 2,500 units that was slated for production.
It also looks like M series 'enthusiasts' aren't really interested in being nostalgic with a car that is as small as the E30 M3 and lighter as well as nimbler than the current V8 powered E92 M3. I suppose those that can afford an M series BMW wants more than that and this is the reason the 1 series M Coupe seems to be selling badly.
This is usually the case with cars like these. Enthusiasts harp on and on about it but no one actually wants it. Or maybe enthusiasts are those that are already old, dying, with a bad left foot and can only use an automatic or are young and poor? It looks like Sales and Marketing or sales numbers has won instead of actually wanting to carry on building a proper motorsport type of car like this one. One year is too short a time to be just chopping a car from the sales catalog.
Whatever the case, expect the 1 series M Coupe to be highly collectible (and ultra rare) after this.
news source:autoblog.com

local

,

america

,

gossip

and 8 more...
Viewed: 835 times