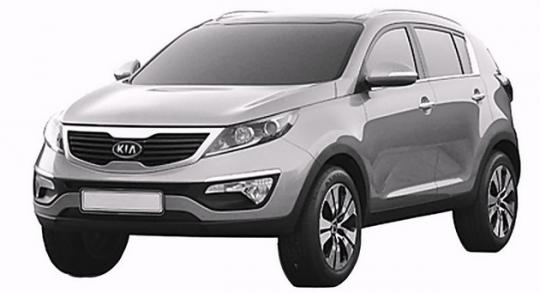 The next generation Kia Sportage compact SUV has been given away through a series of designs that were made for the European Union's patent office. These patent images could be depicting an almost production-ready study destined for either the Geneva Salon in March or the Seoul Motor Show in April.
Like all Kias penned under the guiding hand of former Audi designer Peter Schreyer, the new Sportage is a much more attractive proposition than the outgoing model. The "Schreyer grill" that made its debut in the highly successful Kia Forte continues to grace the facial of the new Sportage. It looks neat and tidy to me as compared to the more complicated facial of its distant cousin, the Hyundai Tuscon.
The new Sportage is expected to share its drivetrain with the Tuscon, meaning that the 2L 166bhp (mated to a six speed automatic transmission) motor will eventually be powering the upcoming SUV.

Kia

,

compact SUV

,

2011 Sportage

and 1 more...
Viewed: 622 times