VW must have read about the grouses at the VAG website from potential Passat CC customers having a tough time making a decision between style and practicality.
Up to recent, the Passat CC is strictly a 4 seater. Volkswagen has now added an optional new rear bench for the Passat CC that turns the four-seater model into a five-seater. Available in Europe as an option for €100 or about US$140, the new rear bench gets a third head restraint and three-point seat belt at the center position while the folding backrest is asymmetrically split. I believe US $140 is a small price to pay accomodate an additional passenger, which is especially useful for the family man.
The following photos compare the rear bench for the 4 seater and 5 seater verions: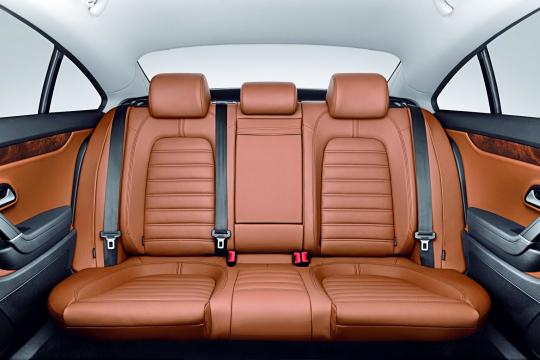 Some may argue that a five seater Passat CC reduces the uniqueness of the CC but at least VW has given the customer a choice. Expect Volkswagen Centre Singapore to offer this option in the near future.

VW

,

Passat CC

,

4 door coupe,
Viewed: 786 times