Audi A1 fans who are looking for a more practical version of the super mini hatchback has just gotten their wish fulfilled. Courtesy of Russian website Cars.ru, the production form of the 5-door model has been revealed for the very first time. The German carmaker had teased the five-door body style at the 2008 Paris Motor Show with the A1 Sportback Concept.
According to the author of the article, the exterior dimensions of the Sportback remain almost the unchanged, which means we can expect the car to measure at 3.95m long, 1.42m tall and 1.75m wide with a wheelbase of 2.47m. The exterior styling is not going to send your jaws dropping after you have seen the regular A1. There is nothing special other than a roof that can be specified with contrasting colors. 'XL' individuals can be thankful that it is now easier to access the rear seats.
The A1 Sportback will be available in Europe with the same engine lineup as the three door model, which means the 1.2 TFSI, 1.4 TFSI turbocharged petrol engines and the 1.6-liter TDI diesel. The new A1 Sportback will most likely receive its world premiere at the 2011 Tokyo Motor Show on 30 November, which is not far away.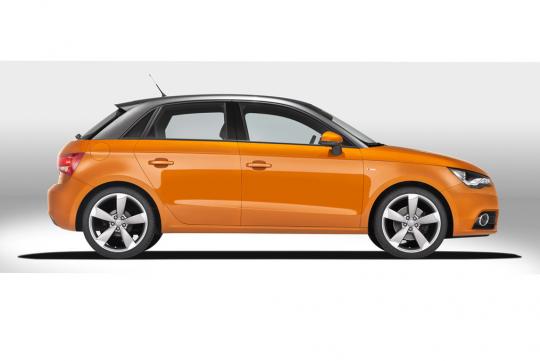 new model

,

events

,

motorshow

and 8 more...
Viewed: 754 times