Sometime this year, there were reports of Nissan transplanting the R35 engine into its SUV model, Juke. After announcing their plans to build the Juke-R, Nissan teased us with numerous photos and videos of the vehicle in state of preparation.
Many were divided when they heard about this attempt. Some just laughed it off, thinking that it would be a disaster for a high centre of gravity vehicle to have such a powerful powertrain. And some were dying to see what Nissan is capable of achieving. Regardless of what anyone think or feel, Nissan has completed the Juke-R and has released photos of it to the world.
Now Nissan has completed its powerful sub-compact SUV, one with the heart and soul of the infamous ďGodzillaĒ. The car looks menacing with its matte black paintwork while a friend of mine argued that it was actually satin black. I didnít want to argue since Iím no colour or paint expert.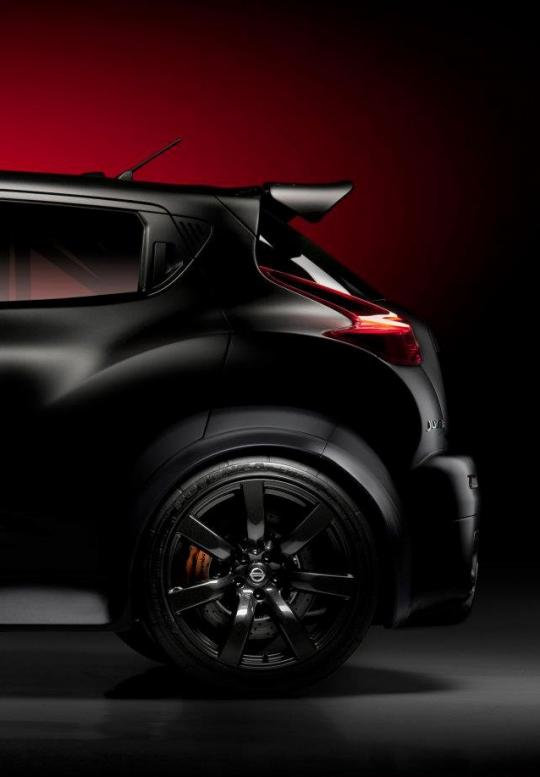 Anyway, this project is Nissanís way of showing the world that nothing is impossible. They have built a couple of units and they might build a limited edition production of the Juke-R.
Nissan used the same 3.8 litre V6 engine, generating 480bhp and 588Nm of torque, from the R35 GTR and I will not say much about it. The car received new exterior styling to differentiate it from a normal Juke. At the front bumper, large central air vents (big enough to swallow a small animal) provide cooling for the twin-turbo set-up while air vents on the front bonnet helps to draw air through the engine bay.
At the rear, the carís twin exhaust pipes are moulded into the rear bumpers. A rear diffuser and a roof spoiler add towards the carís sport and aggressive outlook. Under the hugely flared wheel arches, the Juke-R received the same 20 inch forged alloy wheels from the R35 GTR. Side skirts complete the carís overall sporty look.
The interior of the car gets a makeover as well and it is given the same colour scheme as its exterior. The seating arrangement receives two racing seats, complete with racing harness. And to add more towards the carís racing theme, a race-spec roll cage is installed.
The Juke-Rís dashboard has been modified to fit numerous GTR features such as the 7 inch monitor screen that displays informative readings of the carís oil temperature and etc. Even the pedals are lifted from the R35 GTR.
Two examples of the Juke-R were built by Nissan, one in left hand drive and the other in right. Thereís a rumour going on that Nissan will never release a production form of this car and I find this rather disappointing as it shows that almost virtually anything is possible in the world of automotive engineering.
Photo credit: GT Spirit

concept cars

,

japan

,

new model

and 8 more...
Viewed: 1,482 times