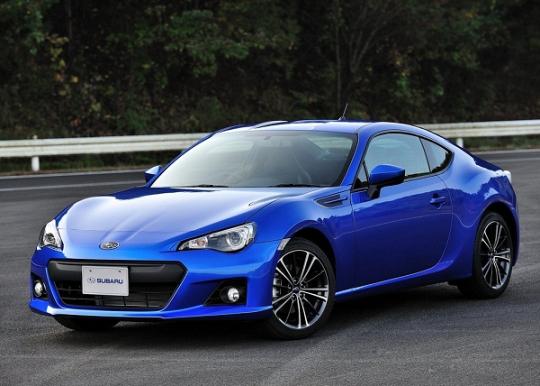 Initially when the Subaru BRZ was released recently, Subaru announced that there will be no turbocharged version of their BRZ model. Many in the automotive world were left disappointed. Some felt that it would be a waste for Subaru not to release a powerful version of the car.
Furthermore Subaru is known for their expertise in turbocharged engines and since the BRZ is using a boxer engine, that piece of news make it even more disappointing. Just before Subaru showed the BRZ to the world, they said that the car will have less than 300bhp. But eventually it was offered with the same engine and same power specifications as the 86.
But latest reports have shown that Subaru will eventually release a turbocharged version of the BRZ. Subaru of America has announced that they are planning on building a turbo version of the boxer engine used in the BRZ in order to create a BRZ Turbo model.
Subaru will work on the FA20 boxer engine which is being built at the Oizumi engine manufacturing plant, the same plant where Toyota's and Scion's version are being built. Subaru is tight-lipped about how much bhp figures the BRZ turbo model will make. Most likely it would be around the 300bhp range and if that is the case, the car will complete the 0-100km/h timing in about 5 seconds.
Rumoured to be included as well is that a STI version of the BRZ could be in the works as well. It is also rumoured that the turbocharged FA20 could be used in the WRX model.
This news came just after Toyota announced that they are releasing a (most probably) supercharged version of the Toyota 86. It seems that Subaru do not want to lose out in the performance market segment and if there is a demand for it, then it would be a profitable move.
Plans for a supercharged Toyota 86
Photo credit: Net Car Show

other news

,

japan

,

america

and 12 more...
Viewed: 1,701 times