Ford looks to return to the NASCAR with the 2013 Fusion NASCAR Sprint Cup race car that was recently unveiled at Charlotte Motor Speedway, a motorsports complex located in Concord, North Carolina USA. The racy Fusion has been designed to retain as much detail from the production version as possible.
"We wanted Fusion to be the car that helped return 'stock car' to NASCAR", commented Jamie Allison, director of Ford Racing. "I think fans, when they see the car, are just going to smile and cheer. It is going to re-engage them with the sport and make the sport better because there is just something natural about seeing race cars that look like cars in their driveways", he added. The race car retains most of the front fascia details of the road-going model, especially the large Aston Martin-inspired grille, headlights and front bumper.
Ford has worked closely with NASCAR this past year to bring back a race car that is the NASCAR version of a street car. The Sprint Cup Fusion will continue to be tested in 2012 and they will debut at the 2013 Daytona 500. The new Ford Fusion race car brings back the memories of the past popular Ford NASCAR race vehicles such as the Ford Torino and Mercury Cyclone. Other manufacturers will be unveiling their versions of the Cup car that will be raced next year.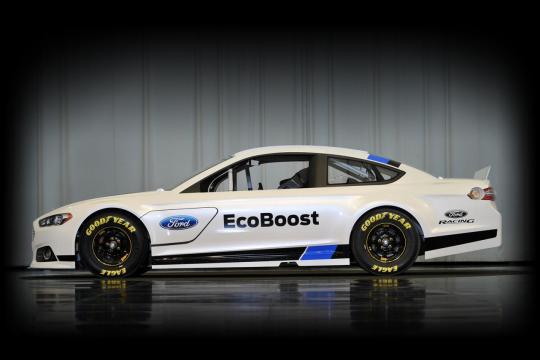 Ford Torino
Ford Mercury Cyclone

modifications

,

motorsports

and 6 more...
Viewed: 746 times