Toyota last raced in the Le Mans series in 1999 with their GT One (TS020) race car and ever since then, they have intensively involved in Formula One racing until 2010. Now, the Japanese automaker has revealed their hybrid-powered race car that will be used for the 2012 Le Mans series.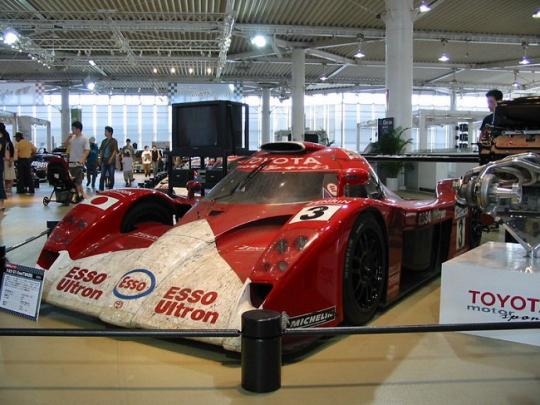 Toyota TS020 GT One
Back in 2008, Toyota did mention that they intend to debut a hybrid-powered racing car to be used for the Le Mans racing series. Not many details were given at that time until now, when about a week ago, Toyota showed photos of their TS030 hybrid racing car going through tests at a race track in France.
Toyota Racing will build two cars for their participation in the upcoming FIA World Endurance Championship. A team of professional drivers has been confirmed and they will debut the car at the 6 Hours of Spa-Francorchamps in May this year. The team will consist of Alex Wurz, Nicolas Lapierre and Kazuki Nakajima.
Another team for the second car is still under discussion and will finalise soon. On top of this, Toyota Racing has appointed Andrea Caldarelli as a junior driver. Once after the drivers for the second team has confirmed, Toyota Racing will enter the Le Mans 24 Hours in June 2012 with both cars.
Toyota is the first manufacturer to enter the endurance series with a hybrid-powered car and it stresses Toyota's approach towards this technology which has helped them to sell over three million hybrid cars worldwide. The THS-R (Toyota Hybrid System-Racing) features a 3.4 litre naturally aspirated V8 petrol engine and together with a hybrid system and a capacitor storage which was developed by official team partner Nisshinbo.
The front two wheels are powered by a hybrid motor system developed by Aisin AW and the rear wheels are powered by a Denso developed system. This configuration was made to meet necessary racing regulations where only one hybrid motor is allowed to power only two wheels at a time.
Toyota's entry into the endurance racing series with a hybrid-powered race car may bring up some negative public perception in hybrid-powered racing cars as most racing fans still prefer "oil-burning" engines. Only time will tell whether that perception will change positively.
Photo credit: blogs.automotive.com and Wikipedia

motorsports

,

hybrid cars

and 8 more...
Viewed: 582 times