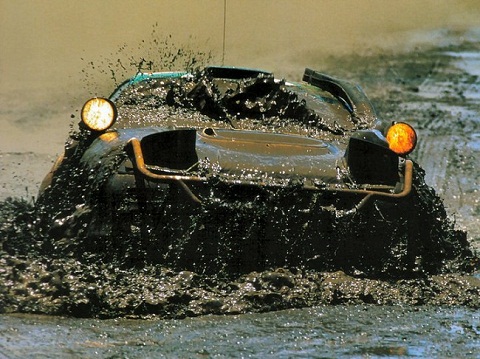 If I were to ask what is the car in the picture above, you would probably have a hard time guessing. For those who could guess it, you deserve a pat on the back. For those who can't, it is actually the legendary Toyota Celica GT4 ST 185. The car was famous for dominating the World Rally Championships during the first half of the 1990s and it was also the first Japanese car to win the championship.
Toyota's involvement in the rally circuit started a couple of decades before its first WRC championship win and when they pulled out of the competition in 1998 (to focus on F1), many were surprised and also disappointed. It seems as though we won't get to see another Toyota car in the WRC again until recently.
Toyota has built a Global Race Engine which is undergoing tests at Toyota Motorsport GmbH in Cologne, Germany. The 1.6-Litre turbocharged engine fits perfectly with FIA's World Rally Championship technical regulations and is expected to be fitted onto a chassis, most likely a Yaris, later this year.
A spokesperson for Toyota Motorsport GmbH stated that it is a developmental project still in its early stages. The engine only fired up the first time a few weeks ago, at the earliest, a car won't be available until some time next year. Since it is a Global Race Engine, it could go into any car but the Yaris seems to make sense.
Toyota is also currently working on an FIA World Endurance Championship entry and the spokesperson admitted that rallying is likely to feature in Toyota's medium-term future. The spokesperson also added that, medium-to-long term, there is a degree of logic in the WRC. Toyota's been there and this is a step back into rallying.
Looks like Toyota is eager to add another win to their seven FIA WRC championship titles and they might give Ford, Citroen, and newcomers Mini and Volkswagen a challenge.

other news

,

japan

,

germany

and 7 more...
Viewed: 1,751 times