The insatiable appetite for luxury cars has brought about the Rolls-Royce Ghost to a whole new level. Saying that, what exactly does it mean by a whole new level? It's like utilising the power of technology to improve a certain work of art. From The Terminator to Transformers. Or perhaps from a non-coloured Nokia cell phone to a dashing iPhone.
Or it could just be from Phantom to Ghost.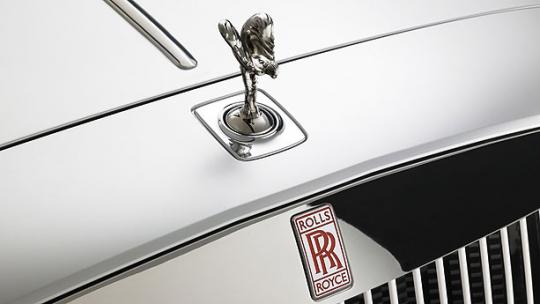 /center]
While it's hard not to make it too big a deal, for this car, it could just be remotely related to most people's idea of it. How not to? With the price of $969,000 (as of 21 March 2010) and the world-infamous flying lady mascot on the nose, the Ghost is a heavyweight car.

The all new Rolls-Royce Ghost has alternatively been described as small or baby Rolls. It's because this luxurious car is bigger than the Mercedes-Benz S-Class but slightly smaller than the Rolls-Royce Phantom. Since 2003, when the brand was transferred from Volkswagen to BMW, the line has included just one model - the Phantom and its four different variations. Needless to say, all that has changed with the introduction of the stunning new model.

Nevertheless, the Ghost is envisioned more as a driver's car. It includes requisite technologies like iPod interface and automatic-distance cruise control, which also means a performance oriented bodywork, an eight-speed automatic transmission and a 6.6-litre twin-turbo V12. It's simply the perfect synthesis of superior performance, driving pleasure and efficiency.

Given parent-company BMW's sophistication with dynamics, it will never just be about exceptional acceleration. It will also be delivering a refine and cosseting driving experience.

[center]

rolls-royce

,

ghost

,

phantom

and 1 more...
Viewed: 412 times