With the recent introduction of an open-top concept of the Toyota 86 at the 2013 Geneva Motor Show, it seems that Toyota have been rather busy with their new model.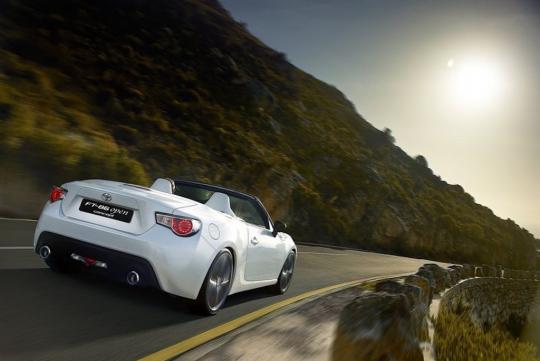 And at the same time, they are considering to launch a top range version of the Toyota 86 that will be powered by a hybrid drivetrain. Tetsuya Tada, Toyota's chief engineer, has stated that designers at the Japanese auto firm have already begun work on the 86's mid-cycle facelift.
The facelift model will receive some changes on the bodywork and on top of that, there will be a more powerful version of the car. It will use either a turbocharger, a supercharger or an effective hybrid powertrain that will squeeze every last horsepower out of the boxer engine.
Tada also mentioned that a hybrid solution is highly possible and will bring benefits that forced induction devices do not. Additionally, he also stated on why the company did not release a more powerful version of the Toyota 86 and also a convertible model immediately after its launch.
The management considered the 86 a huge risk and they needed proof that the sports coupe would hit sales target before they agree on a convertible and a powerful variant of the car. Since now they have that proof, the management can think of new ways to develop the car.
If Toyota agrees on the hybrid solution, the petrol/electric powertrain will be considered a simple and inexpensive choice as they already have that technology. One of the things that they need to consider is the extra weight these hybrid powertrains pose.

hybrid cars

,

other news

,

japan

and 10 more...
Viewed: 1,133 times