April foolery a few days late? Unfortunately, no... The shoes you see above and in the gallery are real. Opel has gone and commissioned a one-off pair of Opel Agila City Heels by Luca Stappers. Recently, for the release of the new Agila minicar, Opelís promotional campaign turned heads.
Womenís heads that is.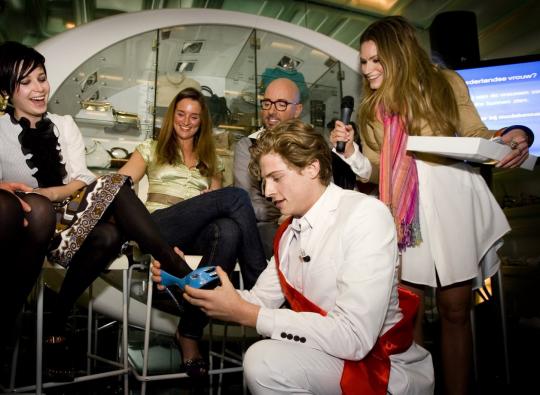 These aqua-colored Opel Agila high-heel shoes are real. They were designed by Luca Stappers and were unveiled on April 2nd 2010 at a special party that took place at the Shoebaloo Boutique in Amsterdam. Believe it or not, the shoes were delivered by a certain prince charming who rode, not in an Opel Agila, but on a white horse.
As much as I will want to make such an interesting stuff up, though I honestly think itís an absurd idea, Iím not. Whatever the case, the shoes do exist, so perhaps the lucky owner could cut her losses by lopping off the fake-grille and headlights for some comfortable open-toed action.
The Opel Agila is a city car, a badge-engineered version of the Suzuki Wagon-R and Suzuki Splash manufactured by Magyar Suzuki and sold by German automaker Opel.

opel

,

opel agila

,

agila minicar

and 2 more...
Viewed: 736 times