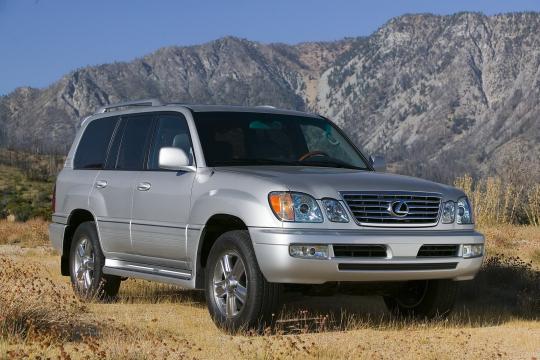 The recall nightmare for Toyota Motor Corp continues. This time, the Japanese automaker said it is recalling around 373,000 of its 2000-2004MY Toyota Avalons, and approximately 39,000 of its 2003-2007MY Lexus LX 470s in the U.S. for problems concerning the steering parts.
Toyota said in a statement that the Avalon sedan's problem involves the steering interlock system, which due to improper casting, may develop a crack that can expand, making it difficult to unlock the steering system when stationary. The company said it is possible that the steering wheel can become locked while the car is being driven. The Japanese automaker said it will fix the problem by replacing the steering column bracket on involved vehicles free of charge. The procedure is said to take about two hours to complete. The recall will begin in late August.
Moving on to the Lexus LX 470 SUV, the problem here is due to the construction of the steering shaft, which may cause the snap ring on the shaft to disengage if the vehicle hits a pothole or a large bump, causing the loss of steering control. The remedy for this condition involves replacing the snap ring with a newly designed one and the installation of an additional component to prevent separation of the steering shaft. The recall for the LX 470 SUV will begin in mid-August.
Hope that Toyota will soon wake up from this nightmare.

recall

,

toyota

,

avalon

,

lexus

and 1 more...
Viewed: 373 times