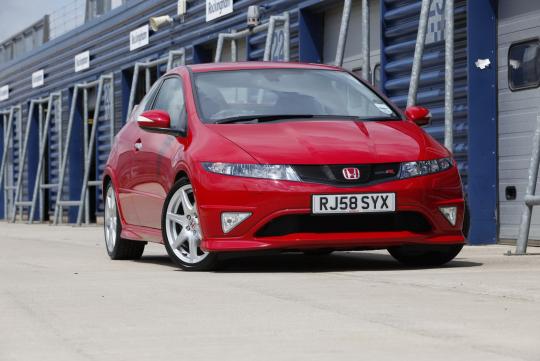 Honda announced its curvy hot Euro Civic Type R will no longer be sold in many areas of the continent from the end of 2010 due to the forthcoming Euro V emissions regulations. Production of the Civic Type R for the European market will cease in October 2010, with sales ending during December.
Honda said the decision to axe the Civic Type R across most of Europe has been taken because the car does not meet the Euro 5 emission regulations. "The introduction of Euro 5 means the Type R can only be sold up until the end of 2010 in markets where those rules apply," the Japanese maker said in a statement.
Production of the exclusively UK-manufactured 3-door Civic Type R will continue at Honda's factory in Swindon, to supply market where regulations allow it, including Australia and South Africa.
Since its market introduction in January 2007, Honda has sold over 12,000 units of the current generation Civic Type R in the UK alone. The next generation of the Civic is due to make its debut in 2011, with a Type R model expected in the mix.

europe

,

euro 5 emission

,

honda

and 2 more...
Viewed: 1,147 times