For those who feel that the previous generation Honda City has the ugliest rear, please reserve your comments until you see this freakish automobile….
This is what happens when you have a Toyota Prius with rear end damage and a Subaru Baja (pickup truck version of the Outback) with front end damage. Together with a lot of free time and a very weird sense of aesthetics, the end result is this one of a kind vehicle.
This is the creation of a salvage Prius cars and parts company called "Auto Be Yours" located in Scottsburg, Indiana.This weirdo car has a name too – it is called Pruck. The Pruck is up for sale for somewhere around mid USD$20K.
I personally won't want to sit in the Pruck, for the fear that it will break apart during the journey.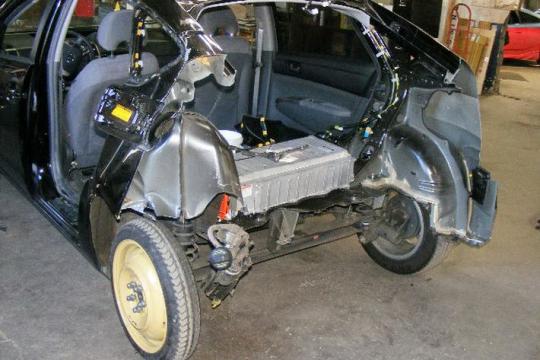 toyota prius

,

subaru baja

,

pruck

and 1 more...
Viewed: 847 times