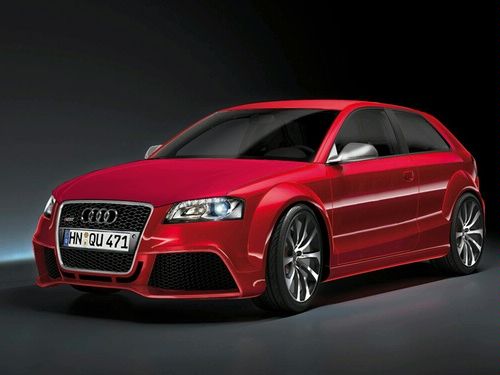 The Audi RS3's official debut has been confirmed for 2011 Geneva Motor Show and reports are that it will get a slightly boosted version of the same 2.5 liter inline 5-cylinder TFSI power plant that was first introduced in the TT RS model.
According to Auto Express, the upcoming RS3 will come with 350 PS, 10 more PS than the engine's configuration in the TT RS model. The engine will be mated to a new 7-speed S-tronic gearbox (PQ500 unit) as an option (also available on TT RS for ordering now).
The British magazine has published photos of some of the RS3's interior components, including a speedometer that is calibrated to 310 km/h and a steering wheel with aluminum paddle shifters. But the RS3 will likely come with an electronically set speed limiter that will put the car on hold at the 250 km/h mark.
Audi said there will be only 2,700 units built - the exact same production number as the BMW 1-Series M Coupe.

rs3

,

audi

,

performance hatchback

and 2 more...
Viewed: 740 times