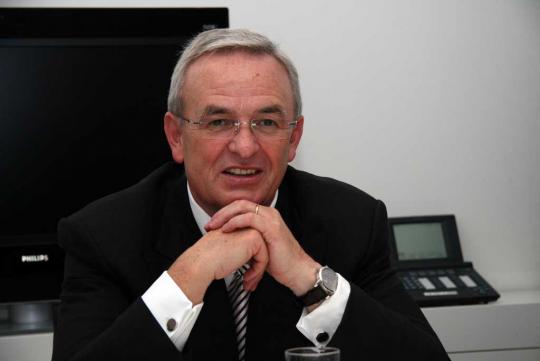 German automaker Volkswagen AG has extended CEO Martin Winterkorn's contract for another five years. Winterkorn's current contract is to be ended on December 31st, 2011 but it is now extended until the end of 2016.
The fact that the announcement has been made so early signals a vote of confidence in Winterkorn's leadership of the VW Group. Winterkorn, 63, is tasked with executing Volkswagen's strategic plan to become the world's top automaker in volume sales by 2018, and knocking off Toyota from it's throne in the process.
In addition to sales figure, Winterkorn announced earlier that he plans to double VW's production in China's market, which is considered the biggest auto-market in the world, along with opening a new factory in the U.S. aiming to surpass Toyota's Profitability by 2018.
VW sold more than 7 million units globally for the first time in 2010. It's goal is to sell more than 10 million vehicles a year by 2018. The setting up of an assembly plant with partner company DRB Hicom in Malaysia is part its master plan to achieve this goal.

vw

,

ceo

,

martin winterkorn

and 3 more...
Viewed: 648 times