Receive your quotation as soon as two hours
Benefit of citation from multiple insurers
Cut down of unnecessary trips to make payment
On the house road tax renewal service
Why favour us over others?
Get updated with the best prices
after each renewal quotation
The entire process can be completed at
convenience of your desk. When needed,
you can either fax or email a scanned copy
of necessary documents.
Quotations can be retrieved as soon as two hours and no longer
Automobile insurance
Quotation Request
Is your automobile insurance finishing within the next two months?
Fill out the form below, and receive and get quoted with the lowest prices!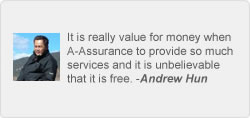 Here's how you can get the cheapest and most reliable quotations from multiple top insurers, so that you don't have to worry about rising insurance pr...

We explain to you the common jargons used in car insurance and how it affects you.