Text and Photos from Volvo Car U.K. | 21 December 2016
Volvo Car U.K. has reintroduced LifePaint, the hugely popular reflective spray designed to increase the visibility and safety of cyclists. It is now available online for the first time, and just in time for winter.
LifePaint is an innovative product that reacts to a vehicle's head lights, warning drivers of the presence of cyclists in the dark. With more than 19,000 cyclists injured on the U.K.'s roads every year, the long dark nights are the perfect time to reintroduce this potentially life-saving safety product.


LifePaint is invisible in daylight, but in the dark reflects light in the same direction as the light source, shining brightly to illuminate the objects it has been sprayed on. The spray sticks to dry textiles and is most effective on fibrous materials such as cotton, fleece, linen and certain nylons. It can also be applied to shoes, helmets, pushchairs and children's backpacks - and even dog leads and collars.

Volvo is working in partnership with the makers of LifePaint, Swedish startup Albedo100, to distribute the product online and via its dealer network. The reintroduction of LifePaint is being supported by an on-street advertising campaign, which includes 183 digital six-sheet sites on some of the most dangerous roads in and around London.

LifePaint is available now in participating Volvo dealers and, for the first time, online. For more information on LifePaint and to order it online, please go to the website.
Featured Business Listings
A leading bicycle and bicycle component distributor in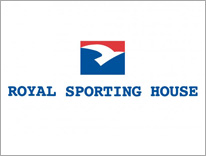 Crossover Of Sports into Realm of Fashion and Lifestyle
You May Also Like
Related Threads