Article contributed by
Text by The Finder | Photos from Edmon Leong, Home & Decor Singapore and Jennings Laminate | 11 January 2017
What's in the house this year - botanical themes, minimalistic greens, and more. Home in on these interior decor trends to refresh your home for the New Year.
1. Garden in style
Red, earthy-coloured pots and plastic watering cans do not cut it anymore, says Ms. Cynthea Lam, Founder of
Super Farmers
, an urban-gardening company. As for popular plants, Ms. Lam says as more home owners 'simplify and live minimally', they will opt for plants with a minimalist aesthetic such as moss. She says, "Traditionally, moss is used to complement other plants, but I envision it being used as the lead plant now. We'll celebrate how simple it looks and its low maintenance."
2. Be bold with paint


There is nothing quiet about the shades for 2017. The
Pantone Colour Institute
chose Greenery, a yellow-green hue that 'speaks to our need to explore, experiment and reinvent'.
It was named one of the most prevalent colours on fashion shows featuring spring trends. Young Lim, Editor of
Home & Decor Singapore
magazine, says interior designers are inspired to use it as an accent on backsplashes, countertops and feature walls.
The colour Denim Drift, too, works as a backdrop for different styles of wood furniture.
3. Go natural


Online lifestyle retailer
HipVan
predicts that the hottest materials next year will be rattan and wood. Similarly, Ms. Jill St. John Jeremiah, Merchandising Manager at Crate & Barrel, says if you want to get that natural, down-to-earth look, choose furniture pieces with knots, grains and fissures.
4. The art of Hygge

The Danish concept of hygge (pronounced HOO-ga), which helps the Danes get through the long, dark winter, is now catching on with the rest of the world - Collins Dictionary even declared it one of the top 10 words of this year. To get hygge, you need to create an atmosphere of cosiness, warmth and homeliness. Add personal items and lots of natural texture to create an intimate and comforting space.

5. Laminates are the new tiles

Laminates (above banner) are cheaper than most other materials and getting more natural-looking, says Mr. Jansen Tan, Director of Product Design and Development at homegrown surfaces company Lamitak.

Laminates can replicate the look and feel of certain materials such as weathered or corroded objects. The quality of laminates has also improved over the years, making it a realistic option.

In terms of style, more home owners are opting for matt finishes - a trend not just limited to interior design, but also popular in the beauty and car industries.
Featured Business Listings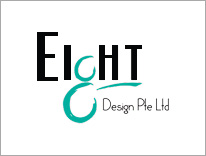 You May Also Like
Related Threads