Article contributed by
Text and photos from Loftez | 15 April 2017
Open-concept kitchens can provide you with ample space together with a bright and airy space to cook in. Here are five reasons why open-concept kitchens are becoming popular as of late.
1. Makes your house look more spacious

The size of homes in Singapore has been decreasing in recent times, and the kitchen space is getting smaller and smaller as a result. With an open kitchen there will be no walls to separate the kitchen from the living hall, which will make it seem like the whole house is much bigger than it really is. Using an extended table counter or island counter as dining table will help to maximise the space too. Remember to use subtle base colours for your hall and kitchen as light colours always help to enlarge the appearance of the entire space.

2. Allows you to socialise while cooking

Another advantage of an open-concept kitchen is that it also acts as a social space. Your family members can just sit around at the island counter for a chit-chat session while you prepare your meals, or you can even talk to those seated at the living room right from the kitchen. Furthermore, when you have guests over, you can entertain them right from your kitchen too. Open-concept kitchens are suitable for those who always have friends or relatives over for gatherings or parties.

3. Able to watch over your children from the kitchen

Children are usually running around and getting themselves into trouble, and being able to have them within your sight makes everything much easier for parents. With an open-concept kitchen, you can always look over from the kitchen to see what they are doing and to also ensure that they are safe. This kitchen design is also helpful if your child wants to learn how to cook. With the open space, they can sit at the extended table counter and roll the cookie dough before you bake it in the oven. Thus, kids will also enjoy a kitchen like this as it can help to spark their interest in cooking.

4. Allows more natural light to enter

Adopting an open kitchen concept allows more natural light to enter your kitchen, making it aesthetically pleasing. A well-lit, warm and open kitchen definitely looks more welcoming compared to a small and dark space. Having abundant natural light can also help to save electricity during the day as you can cook without any lighting while the sun is still up. Incorporating a mixture of both artificial and natural light will also help to reduce your electricity bills.

5. Watch your favourite show while you are cooking

For those of you who love watching your favourite TV show while you cook or wash the dishes, this kitchen design would be just perfect. With the open-concept kitchen, you will be able to watch TV right from your kitchen without any frustration of going in and out to get a few peeps from the screen. With the sink attached to the island counter, you can also take your own sweet time to wash the dishes while you enjoy your TV drama.

Featured Business Listings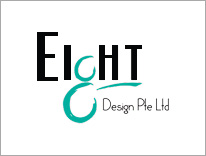 You May Also Like
Related Threads