Text and Photos from Highland Park | 16 October 2017
Highland Park has launched its new special edition expression, the Valkyrie, alongside a redesigned packaging of its core 10, 12 and 18 Year Old range.
Having once been part of Denmark and Norway, Orkney became the raiding headquarters for Norwegian Vikings in the 8th and 9th century, shaping a unique past for the island. Magnus Eunson, who founded Highland Park in 1798, was a direct descendent of those first Viking pioneers.
Distinctively more Viking in nature, the Core Range of Highland Park Distillery -10 Year Old, 12 Year Old and 18 Year Old -now carries a full embossed bottle design, with markings drawn from the wood panelling's of the 12th century Urnes Stave Church in Norway. The markings depict the legend of a lion locked in enduring battle with the forces of evil in the form of serpent-like dragons and is a common art style found on many Viking artefacts.
Also drawing on its rich Viking history and mythology, Highland Park introduces Valkyrie, a new special edition single malt Scotch whisky. Designed in partnership with renowned Danish designer Jim Lynvgild, Valkyrie is the first in a series of three Viking Legend releases.
Highland Park approached Danish designer Jim Lynvgild, himself a modern day Viking and expert in Norse mythology, to design a striking new packaging for the three special edition whiskies. In his distinctive style, Lynvgild has interpreted the ancient legend of the Valkyries - avenging horse-backed angels who combed the battlefields for the bravest of their fallen warriors - in an expressive, story-telling illustration for Highland Park.

The Highland Park Valkyrie is priced at $165 (before GST).
Featured Business Listings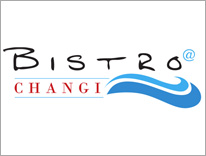 Relax By The Beach, Dine Under The Stars
You May Also Like
Related Threads