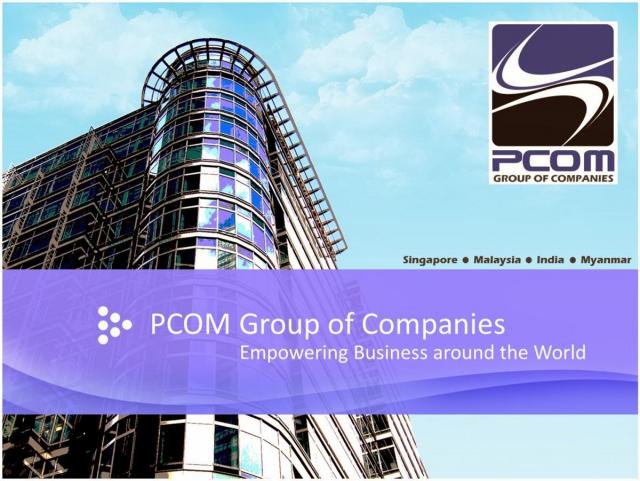 PCOM Automotive ERP Solutions – New and Used Car Dealer Software Singapore

The common problems faced by conventional business owners are the time spent on tedious paper work and manual document filing processes, especially for those who are using different software or system for their accounting and daily business operation.

Founded in 2002, PCOM Pte Ltd offers Industry Specific ERP Software Solutions and IT Services to help SMEs achieve higher work efficiency and productivity. The company serves over 140 companies from various Industries and employ over 30 staff in Singapore.

The product is known for its PCOM Automotive ERP Solutions (previously known as ZWHEELS). This System is currently used by many leading companies in automotive industries. The modules included new and used vehicle trading software, parallel import software, motor insurance software, hire purchase software, car and machinery rental software, workshop management software, spare parts trading software, block discount software, floor stock software, hire purchase agency software and debt collection software.

It believes that the best way to eliminate double work is to establish a total integrated software solution. PCOM Automotive ERP Solutions can be integrated with Mobile Tablet Applications, Web Solutions, Mobile Phone Applications, GPS System, Scheduling System, and SMS System.

The company also provides other Solutions such as food catering software, retails and F&B POS software, distribution management software, project management software, job costing software, service scheduling software, pest control management software and many more.

If there is additional information you would like to have regarding its products, please do not hesitate to contact PCOM Pte Ltd. The staff will be most happy to be of assistance.

PCOM Pte Ltd
Head Office:
No 62 Ubi Road 1
#04-04 Oxley Bizhub 2
Singapore 408734
Tel: (65) 6538 9441
Fax: (65) 6538 9401

Branch Office:
Blk 808 French Road
#05-153 Kitchener Complex
Singapore 200808
Tel: (65) 6396 6559
Fax: (65) 6396 6563

Website: www.pcompl.biz
Sales Enquiry: enquiry.biz