Wifey found a duck farm with resort facilities to visit for our annual road trip to MY. She likes duck but never came close to a real duck before. So we decided to visit this duck farm and Port Dickson. After contacting the farm, they requested for payment first before any reservation can be made. As they had MY Maybank account only, I sought the help of a fellow bro(Mcf777) here. With his help, we managed to make a reservation at the farm.
The day has arrived and we drove 600km up north to a town Terung, slightly above Ipoh. Entrance to the duck farm :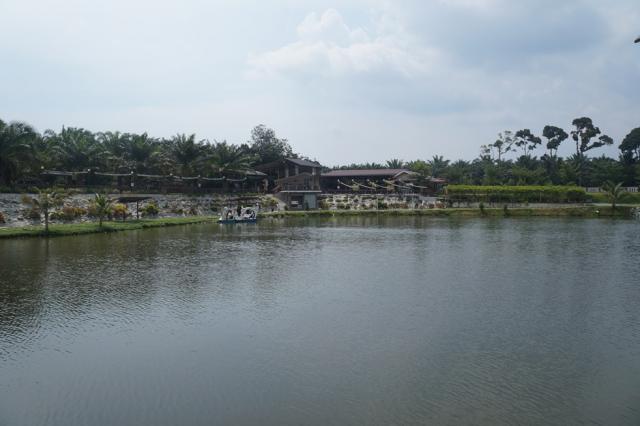 Here, you can fully interact with the ducks. Feeding them from your hand or let them eat from the tray and pet them. These lucky ducks are for tourist entertainment. The unlucky ones are at the farm.