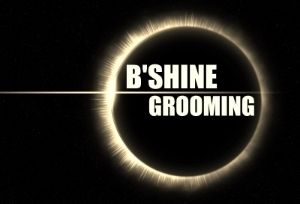 We will first like to thank mycarforum for having us into this wonderful community of car lovers.
Just a Brief introduction of ourselves.
B'Shine Grooming is founded by men who have a Fierce passion for automobiles
appearance
We see cars as an extension to ourselves.
We smile when they glimmer under the sun each morning when we approach it.
We sigh when the slightest blemish is found on the paint job.
We frown as it begins to rain.
We sweat buckets to detail and maintain our cars.
Just so, we can smile in the morning again.
Owners operated only, Every single cars that comes into B'Shine Grooming is treated with the utmost Care and Attention.
We are Small, Young, Eager, Enthusiastic and always wanting to impress our client with service that is both Professional and Personal.
We look to build a Long Lasting Relationship through our love for Automotive detailing with our Clients who has the same Passion as us.
Be it a Super Car or a humble daily driven one, We strive to put that Smile on all our clients face when they look at their investment with pride again.
We are the official SONAX Premium Detailing Centre SG for Car Detailing.
Almost all of the products we use are from SONAX.
From Car Shampoo, Glass Cleaners, Rim Cleaners, Interior Detailers, Degreasers, Rubber Care, Aircon Cleaners, Wax, Polishes, Sealant, Leather Conditioners, Fabric and Alcantara Cleaners,Tire Gloss Gel Up to Paint Protection System.
You can be rest assured every single product that we use throughout our service is a premium one.
Other Grooming brands we carry are
Beeds Premium Ceramic Paint Treatment
Beeds HD - The Lastest Flagship Ceramic Coating
We firmly believe in no Hard Selling of Packages and to cater to each individual owners Needs and Requirements.
Do check out our Facebook Page
www.facebook.com/bshinegrooming
If you like what you see, We will be thrilled and appreciative if you can give us a "LIKE" and also receive timing updates on our Promotions and News!
We are located at
TradeHub21
Block 18 Boon Lay Way
04-145 S609966
Our Opening Hours are:
Weekdays 11am to 9pm
Weekends 12pm to 7pm
Closed only on Public Holidays
For Enquries, please SMS / Whatsapp
Bryan 9146 5566
David 9879 2202
We will get back to you the soonest we can!
Cheerios to the mycarforum Community.
We hope to be of great service for all of you.
Warmest Regards,
B'Shine Crew
Edited by BshineGrooming, 19 October 2015 - 07:50 PM.