Not sure where to put this developing tragedy... has been going on since morning... but it's mostly confirmed now.
76 dead, 5 survive. Plane was also carrying the Chapesoense football team to Colombia for the Copa Sudamericana final against Colombian side Atlético Nacional. This was a fairy tale season for them as they'd been promoted to the top flight in 2014 only.
Read somewhere else that they were supposed to travel in their own chartered plane but was refused permission by Brazil authorities. So they had to switch to this tragic flight.
https://www.theguard...colombia-latest
Here's what we know so far:

A charter plane carrying 81 people, including 22 players from the Brazilian football club Chapecoense, crashed in Cerro Gordo, Colombia.

Police say 76 people were killed, and five survived. One of the dead, survived the crash, but died in hospital.

Survivors included three members of the team, according to unconfirmed reports.. They included Danilo, the team's 31-year-old goalkeeper, and Alan Ruschel who was being treated for very severe injuries. Jackson Follmann was also reportedly among the survivors.

The plane was given priority to land but didn't make the airport, according to Alfredo Bocanegra, the head of Colombia's civil aviation authority. It lost contact with ground controllers around midnight.

The plane was en route from Bolivia to Medellin airport in Colombia, where the team was due to play in the Copa Americana.

Bad weather is hampering rescue efforts, but an estimated 90 emergency services workers are now at the crash site.

Football teams across Brazil have been sending out their prayers to the Chapecoense club.

The mayor of Medellin said the crash was "a tragedy of huge proportions."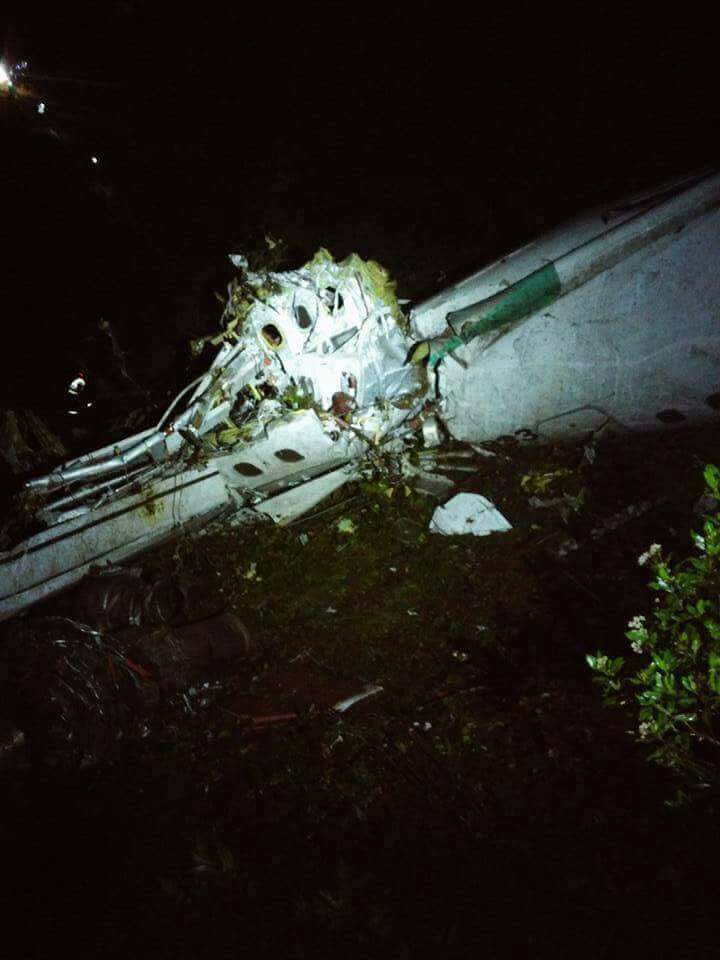 Daily Mail has more pictures
http://www.dailymail...eports-say.html