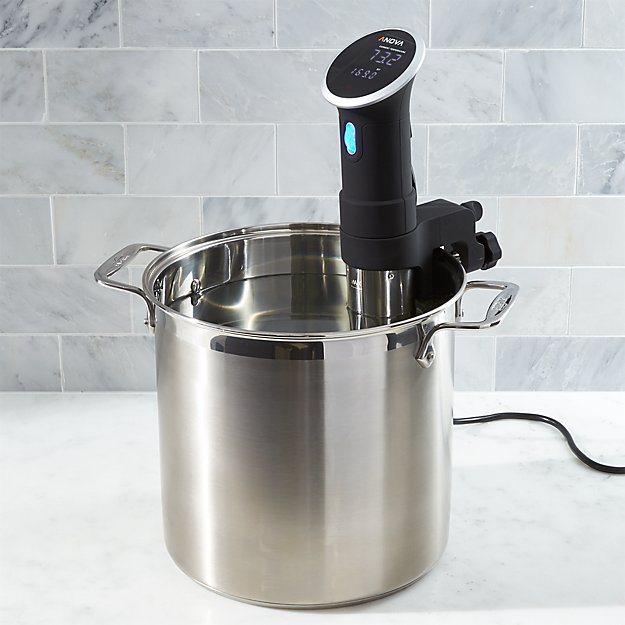 Bought the Anova precision cooker during Black Friday for lazy woman steaks. Was only USD$99 + $20+ shipping, arrived over the weekend. Ordered from their American site but it was shipped from Hong Kong though. It has a Singapore compatible plug. Faster ran to Foodie Market at Katong to buy me some meat!
1.5inch ribeye (sorry didn't notice pic blur when I took it)
3/4 inch A4 wagyu
Started with the ribeye first. A sea salt and fresh ground pepper rub.
Let it sit for awhile and added rosemary and thyme.
Into the bag (provided with the machine) with a clove of garlic.
Throw into the pot and just wait!
Bonus pic: "Mama, you cooking? Will I get some? I am a good boy!"
2 hours later.... success!