Payment from comfort of home
We accept Credit Cards. Mastercard & Visa
1
Getting Customer's Details
The car owners should fill their particulars and details of the car on the given online quotation form. It is vital to provide accurate information so as that the insurance companies able to generate accurate premium details for your car.
2
Quotation source
Once you have provided to us the correct information, then we will assist the car owners to vouch for quotations from various insurance companies. We provide a feedback on the three best competitive quotations.
3
Sending the quotation
The car owners are contacted via emails or the phone within one working day and given the quoted prices. It can, however, take a long time in cases where the insurance company want to review certain claims before deriving the premium.
4
Confirmation and payment method
Your car insurance policy payment can be done via credit card, anywhere, in your comfort home.
Insurance Articles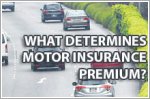 Different insurance companies may quote different premiums for the same car and driver whenever you renew your insurance. Why?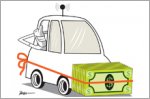 If you're confused about the terms NCD, excess and named driver, fret not. Here's a breakdown on what each term means and how they work.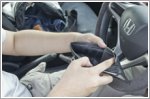 Are you shelling out too much moolah for your car? Find out now with these six car myths that are burning a hole in your pocket.
Still thinking About Your Car Insurance Renewal?
Fill in your details and receive a free non-obligatory call with a car insurance specialist who
will assist you in any car insurance related questions!