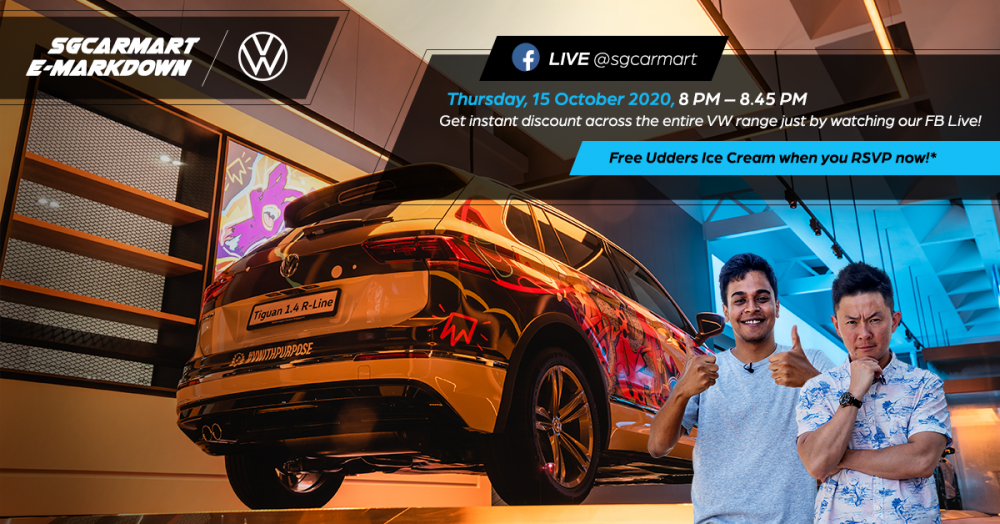 Get FREE Udders ice cream when you RSVP your interest here!
Highlights of the event!
Free 100ml of udders ice cream (Limited to first 100 paxs)

3 x $100 Petrol Vouchers to be won During Lucky Draw

$20 shopping voucher to be won when you like and share during our Facebook Live event!

Make sure you look out for attractive prizes during our Facebook LIVE 
For all the potential car buyers out there, we will be giving away an instant discount off selected car Volkswagen models during our Facebook Live!
#noworriesonCOErises!