The BMW F20 1 Series was introduced in 2011 and it is a relatively new model. It comes in a variety of petrol and diesel engines but there is no performance sub-model available yet. And now, we do not have to wait any longer for one because the German automaker has released official pictures of the M135i concept which will premier at the upcoming Geneva Motor Show next month.
The M135i is a concept study of a BMW M Performance automobile which will feature a six cylinder petrol engine and BMW has stated that the car is consistent with the further development of the new BMW 1 Series' dynamic characteristics.
Just take one good look at the M135i and anyone could see that the car shows much qualities of a BMW M Performance vehicle. The car's body design is not only sporty looking but it also looks youthful, probably the company wants to attract more potential younger buyers in this market segment.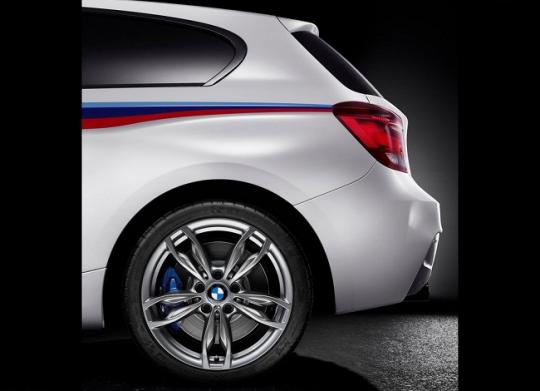 The M135i will feature a straight six cylinder petrol engine with M Performance Twin Power Turbo technology that delivers a power output of over 300bhp and it is rear wheel driven. The précised handling characteristics of the car is obtained thorough model specific suspension technologies such as an M sport braking system which is matched with an 18 inch M light alloy double spoke wheels.
Not many details, other than the abovementioned, were released by BMW but BMW did mention that after the premier of the M135i in Geneva, the car will be launched in the near future. Looks like we have to wait for more details about the M135i after the Geneva Motor Show next month.
Photo credit: Net Car Show
new model

,

concept cars

and 11 more...
Viewed: 1,178 times