The 2012 Malaysian Formula 1 Grand Prix was again an event full of unpredictability mainly due to the weather. I was glad that I decided to stay home and catch it on telly again as it rained, the race was red flagged after some laps before continuing again some time later. It was so unpredictable that Fernando Alonso driving the Ferrari came in first behind Mexican Sergio Perez of Sauber and Lewis Hamilton in the McLaren Mercedes. Sergio who? Exactly. The rain cause a great many upsets until we got to see the first Mexican in over 40 years to step up on a Formula 1 winner's podium.
And then we got to see grown men from Ferrari and Sauber shed tears of joy. Team Ferrari was most pleased that they've managed to secure a win after a very tough and dry 2011 season. Whilst for Sauber, it has managed to score some points and a podium finish after a great deal of years finishing at the rear. This is also the first podium finish for Sauber as an independent team instead of branded as BMW Sauber or Sauber Petronas in recent years. Watching Peter Sauber cry is almost like watching a happily-ever-after fairytale ending.
Of course it isn't. The F1 calendar for 2012 has just got into full stride. This is only the second race this season but the first proper race held at a track. Melbourne was a city track and we did not see the true potential of the cars. BUT it rained in Sepang and we still didn't manage to see the true potential of the cars. We could see however that some drivers and some cars doing well in the wet, but that's about it really.
We also saw upsets. Michael Schumacher started in fourth and was tagged by turn 4 of the opening lap. It caused him a chance for a top three finish that I was also hoping for due to the rain (the chap was called 'rainmeister' if one remembers correctly). He managed to finish 10th giving him some points though. Starting high up in the grid shows us the potential of the Mercedes Petronas F1 car. It seems to me that this latest Ross Brawn designed car is up there with the rest of the leaders. Even with ol' Schumacher at the wheel. Maybe it is because he's at the wheel in a car that is set up for him that he's fast – he's finally got a car that is totally set up for him again like the way it was at Ferrari.
Notable upsets (in my opinion) are that Red Bull (and Seb Vettel) had a run in with HRT's Narain Karthikeyan causing him to finish eleventh from a fourth position and an engine failure hit Maldonado's Williams Renault in the penultimate lap and handing tenth place to Michael Schumacher. Not much was seen from Vettel after that as he finished eleventh.
Notable top 10 finishers that aren't usually in the top ten include Kimi Raikkonen in fourth (after being away for a couple of seasons) in the Lotus, Vegne in a Torro Rosso-Ferrari and both Force India-Mercedes. It certainly was an unpredictable race. I never would have thought I'd see so many underdogs coming up on top.
The 2012 season seems to be off to a very good start. Next is the China GP this 15th of April.
Results
01. Alonso Ferrari 2h44:51.812
02. Perez Sauber-Ferrari + 2.263
03. Hamilton McLaren-Mercedes + 14.591
04. Webber Red Bull-Renault + 17.688
05. Raikkonen Lotus-Renault + 29.456
06. Senna Williams-Renault + 37.667
07. Di Resta Force India-Mercedes + 44.412
08. Vergne Toro Rosso-Ferrari + 46.985
09. Hulkenberg Force India-Mercedes + 47.892
10. Schumacher Mercedes + 49.996
11. Vettel Red Bull-Renault + 1:15.527
12. Ricciardo Toro Rosso-Ferrari + 1:16.800
13. Rosberg Mercedes + 1:18.500
14. Button McLaren-Mercedes + 1:19.700
15. Massa Ferrari + 1:39.300
16. Petrov Caterham-Renault + 1 lap
17. Glock Marussia-Cosworth + 1 lap
18. Kovalainen Caterham-Renault + 1 lap
19. Maldonado Williams-Renault + 2 laps
20. Pic Marussia-Cosworth + 2 laps
21. Karthikeyan HRT-Cosworth + 2 laps
22. De la Rosa HRT-Cosworth + 2 laps
Did Not Finish
Kobayashi Sauber-Ferrari 47
Grosjean Lotus-Renault 4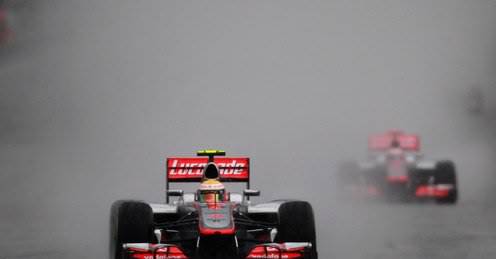 photo credit:planetf1.com
motorsports

,

formula 1

,

malaysia

and 16 more...
Viewed: 753 times