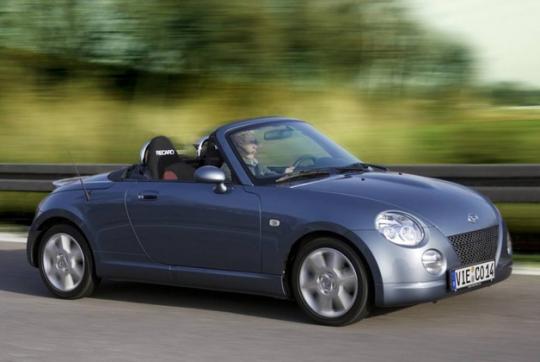 The Copen is a two-seater convertible for the man with a small budget. However, time is running out for this affordable little car as Daihatsu is ending its production in August after a
10 year run
, due to poor sales in recent years.
The beginning of the end for the Copen could have started in January 2011 when Daihatsu announced that it would withdraw the Copen from the European market due to the ongoing strength of the Japanese Yen.
The Copen was launched in June 2002 and enjoyed its highest sales in 2003, moving 11,000 units in that year. However, sales declined to around 2000 cars in 2011. I feel that Daihatsu already made plans to withdraw the sales of the Copen a few years ago as no automaker would leave a model unchanged for a decade.
The model was unveiled in 1999 at the Tokyo Motor Show as the Daihatsu Copen concept. It was originally designed with a 660 cc turbocharged engine in order to meet Japanese kei car regulations, but it also came with a more powerful 1.3 L engine for the other countries to meet the environmental emissions standards.
According to
SgCarMart
, Jack Cars Enterprise is still offering the 660cc turbo Copen for sale. If you wish to get a unit, do act fast.
sales report

,

discussions

and 9 more...
Viewed: 2,061 times