We all know the benefits of keeping our weight in the healthy range. These include lower risk of heart disease, cancer and diabetes. But now, there is another reason to do.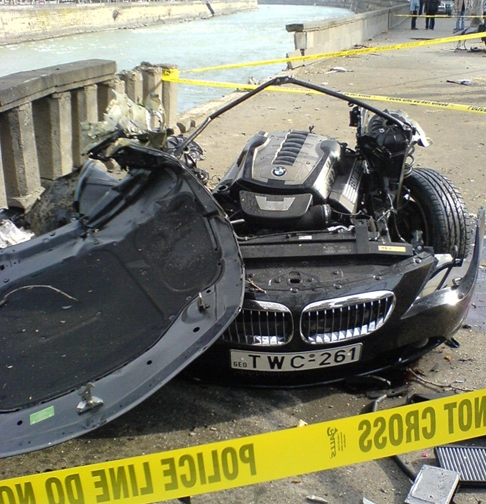 A study has shown that obese people are statistically less likely to survive in a severe car accident. The study was conducted by Dr. Dietrich Jehle from the University of Buffalo studied over 155,000 severe crashes that were reported to the Fatality Analysis Reporting System.
Dr Jehle computed each victimís Body Mass Index and categorized them as underweight, normal, overweight, slightly obese, moderately obese, and morbidly obese. The result of the study showed that in a severe accident, moderately obese people face a 21 percent greater risk of death and morbidly obese people are 56 percent more likely to die than those who weigh less.
"The severity and patterns of crash injuries depend on a complex interaction of biomechanical factors, including deceleration velocity at impact, seat belt and air bag use, vehicle type and weight, and type of impact," says Dr. Dietrick Jehle, professor of emergency medicine at the University of Buffalo School of Medicine.
"The rate of obesity is continuing to rise, so it is imperative that car designs are modified to protect the obese population, and that crash tests are done using a full range of dummy sizes," Dr Jehle added.
Current cars are designed to protect occupants with normal weight, which means that safety systems like airbags and seatbelts might be less effective in protecting overweight drivers in the event of an accident. Hence, for bigger-sized driver, rather than waiting for new safety systems to be developed, it could be a better choice to walk or cycle to your next destination.
advice

,

safety

,

discussions

and 10 more...
Viewed: 542 times