The Toro project by DMC adds a little more power along with a new, lightweight styling kit that adds on to the already aggressive looks and performance of the Gallardo.
DMC has worked on an ECU remap complemented by a new titanium sports exhaust system. These changes are good for an added 20hp for a total output of 580hp and 574Nm of torque from the 5.2-litre V10 engine. Top speed has also increased to 329km/h.
The bodykit from DMC is purely made from carbon fiber. It includes a front spoiler and sword, side sills and skirts with side under diffuser, rear diffuser, rear spoiler and rear panel and side mirrors. The extensive DMC carbon fiber bodykit also includes "more attractive rounded sills" on the interior of the sides. It sits on a set of lightweight 20-inch forged rims.
Pic Source: DMC Auto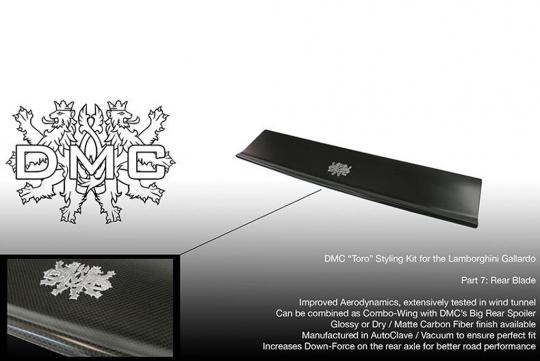 lamborghini

,

gallardo

,

dmc

and 8 more...
Viewed: 856 times