BMW has overtaken Toyota as the world's most valuable automotive brand, according to market research company, Millward Brown.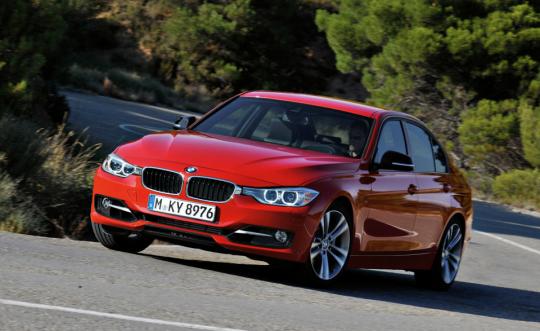 "As one of the great brands in the world, BMW has been absolutely consistent in the long-term regarding what is meaningfully different about their brand, in highly competitive market places," said Peter Walshe, Brown's global brand director. BMW was also the most valuable auto brand in 2010, while Toyota held the top spot from 2006 until 2009 as well as 2011.
Unfortunately for Toyota, the company lost its top place in the ranking in the aftermath of the earthquake and tsunami that affected all Japanese carmakers last year. As expected, the brand-value rankings of Honda, Nissan and Lexus were also affected, but the consolation is that all three remained in the top 10.
For German car makers, namely Audi, Mercedes-Benz and Volkswagen, their ranking improved as a result of expanding presence in Asia, especially in China. With the economic uncertainty in Europe, it would be wise for these premium automakers to look towards Asia for future growth. Perhaps, Ferrari's inaugural "Myth Exhibition" in Shanghai Expo Park is an indication of such a direction.
Hyundai is the first Korean brand to enter the top 10 list. Walshe commented that Hyundai's brand value benefited from customers worldwide who seek quality and style at a better price than that charged by the premium brands.
The top 10 list:
1. BMW
2. Toyota
3. Mercedes
4. Honda
5. Nissan
6. Volkswagen
7. Ford
8. Audi
9. Hyundai
10. Lexus
sales report

,

discussions

and 8 more...
Viewed: 623 times