Every JDM car enthusiasts would have a particular favourite model from a Japanese automaker. Thus it is no surprise that even the current president of Toyota, Akio Toyoda, has his favourites too.
During his inauguration as the Chairman of the Japan Automobile Manufacturers Association, he was asked on his preferences among his company's rivals.
Toyoda singled out one model from each of the other member automakers. The list looks interesting and says a great deal about Toyoda's taste in vehicles and his knowledge about his competitors. Let's start off with Mitsubishi.
Toyoda skipped Mitsubishi's numerous sports models and picked the Pajero as his favourite. First unveiled at the Tokyo Motor Show in 1973, the Pajero has turned in solid sales figures in the global market and has been in production since 1982. The Mitsubishi Pajero was considered to be the first real challenger to the Toyota Land Cruiser.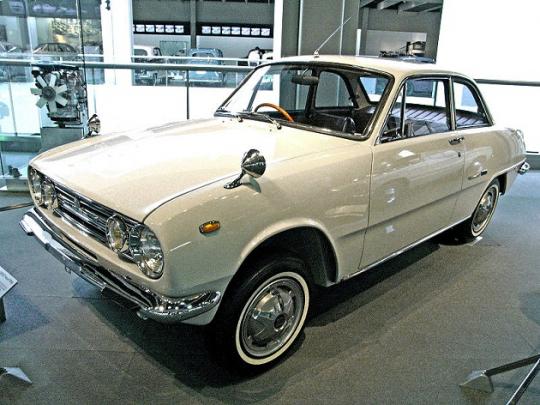 Next up is Isuzu. Although we normally see Isuzu buses or trucks nowadays, Isuzu used to make cars and one of them is the Bellett. Toyoda's favourite is the 1963 Bellett. The Bellett was a huge success in Japan and also for the company and it was offered as a two- or four-door sedan and an extremely rare two-door station wagon.
Mazda captured Toyoda's attention with the 1967 Cosmo Sport Roadster, the first vehicle by the rival automaker to use the Cosmo name. Also known as the 110 S, the Cosmo Sport Roadster used the first two-rotor rotary engine which was first shown at the 1964 Tokyo Motor Show. Production started in May of 1967 and was halted in 1972 with 1,176 units made. If that number sounds low for a vehicle that was in production for six years, it's because every unit was hand-built, and only one could be made a day.
It's a no surprise that Toyoda's favourite Honda is the Honda NSX (my favourite too, if anyone's asking). Unofficially known as the first Japanese supercar, the NSX had great handling characteristics due to its rigid chassis. It was lightweight, has a reliable engine and was faster than some European sports cars of its time.
And lastly, Toyoda's favourite Nissan is the Skyline. The Skyline is one of Japan's most historic nameplates and the name has been around since 1957 (the model name was used first by Prince Motor Company until its merger with Nissan in 1966). It spawned the GT-R model which is famous on track and also on the streets.
other news

,

japan

,

toyota

and 18 more...
Viewed: 1,091 times