UK off-road specialist, Bowler Motorsport and Land Rover have announced their long partnership official. Bowler has been making off-road machines which are powered by Land Rover for over twenty years and has, during that time, enjoyed a fair bit of support from Land Rover.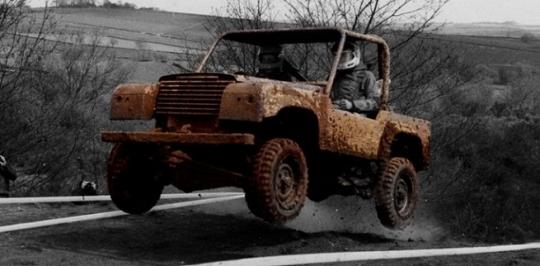 The agreement is not the beginning of an all-new relationship between the two companies. Instead, it merely turns a decades-old informal collaboration into an official partnership. One of Bowler's early offerings was an ARC-spec prototype which uses a Land Rover chassis converted to coil springs with a twin-carb engine (pictured above).
Dubbed "Powered by Land Rover," it is aimed to ensure that Bowler has easy access to drivetrains, spare parts and other crucial components to develop its rally-bound SUVs. The very first SUV to wear the "Powered by Land Rover" badge is Bowler's first ever road going model, the EXR S.
Bowler EXR
The EXR S is powered by a remapped version of the Range Rover Sport's supercharged 5.0-litre V8 engine. It churns out 550bhp and 623Nm of torque, which is enough to propel the 1814kg SUV from 0-100km in 4.2 seconds. Top speed is electronically limited to 250km/h.
The engine is mated to a six-speed automatic transmission that features steering wheel mounted shift paddles. Exteriorly, the EXR S looks like a two door variant of the Range Rover, a model that the company has not offered for quite some time. But don't be fooled by its ordinary looks. Under that shell, the EXR S rides on a race bred hydroformed chassis.
Managing director of Bowler, Drew Bowler, commented, "We're delighted to announce this partnership, which brings very positive benefits to both Bowler and Land Rover. We've only ever used Land Rover powertrains, and this relationship will give us access to current Land Rover technologies, and a great platform from which to support our racing activities and develop future models."
The EXR S is scheduled to make its worldwide debut at the upcoming Goodwood Festival of Speed. After the debut, the EXR S will be offered to the public for £155,000 (S$310,000) before taxes.
Photo credit: Bowler Motorsport and Auto Evolution
new model

,

motorsports

and 13 more...
Viewed: 1,507 times