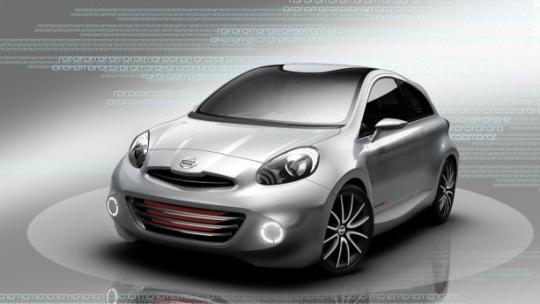 Sales numbers for the Toyota 86 and Subaru BRZ has proven that the car is big hit with the consumers and it is not surprising that other automakers are taking notes about it. It is reported that Nissan is developing its own sports coupe to compete with Toyota and Subaru after been given the green light.
This is not the first time Nissan has plans to develop a compact sports model. In 2008, Nissan was working on a 200SX/Silvia successor but the world economy at that time doesn't look too good and the idea was shelved. Now, a good question to ask is; how will the car look like?
During last year's Shanghai Motor Show, Nissan unveiled a concept known as the Nissan Sport Compact Concept. It was rather small in size and it was dubbed the Nissan March on steroids. It gets a 1.6-litre turbocharged four cylinder engine that delivers 190bhp and a torque of 240Nm; most probably the same engine from the Nissan Juke.
It is rumoured that the car will built on the Nissan Juke's platform and the project is known as the "Mini-Z" within the company. Since it is going to be built on the Juke's platform, the car could be either in front wheel drive or four wheel drive. If the same engine shown in the concept is chosen, then the car will have around 10 horsepower lesser than the 86/BRZ but with more torque.
With Nissan planning to start production of the car in the fourth quarter of next year, expect to see a concept version of it by early next year.
Photo credit: Auto Blog
concept cars

,

other news

,

japan

and 9 more...
Viewed: 910 times