Jaguar has announced it will introduce all-wheel drive system on the Jaguar XJ and XF equipped with the supercharged 3.0-litre V6 engine that delivers 335bhp and 450Nm of torque. The engine is mated to an 8-speed ZF transmission.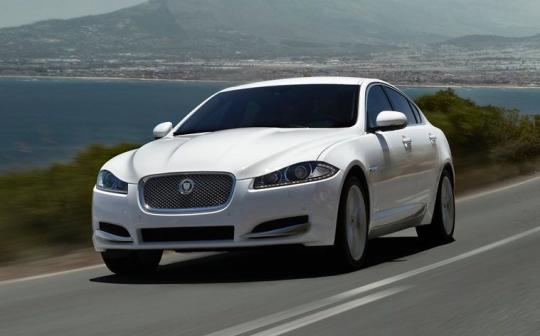 The AWD sedans have revised suspension and steering systems and Jaguar claims that they deliver the same involving handling as their rear-drive counterparts. In dry conditions, the all-wheel drive system operates a rear bias except during step off when torque is pre-loaded to the front for a smoother start. The front drives shafts run through the sump to lower the centre of gravity.
The AWD system functions hand-in-hand with Jaguar Drive Control. This allows the driver to select 'Winter' mode that will preamp the AWD system on a possible reduction in traction, so that it will deliver more torque to the front wheels.
"Jaguar has revitalised its core range, and is now undertaking an extensive programme of introducing new models, strategic powertrain and technologies to reinvigorate the Jaguar brand around the world", said Adrian Hallmark, Jaguar's global brand director.
The AWD XF and XJ sedans are only available in selected markets such as North America, Russia, China and Continental Europe.
new technology

,

discussions

and 9 more...
Viewed: 505 times