Team Petronas Syntium has successfully defended their championship title at the Malaysia Merdeka Endurance Race (MMER) 2012
. Held over the last weekend, the race is the region's leading endurance event.
The win is the team's third consecutive title, setting the record of the most wins in the race event. This year, the team managed to sweeten their scores - claiming a 1-2 win, over a 1-3 finish last year.
It was the 458 from Singapore's Clearwater racing team which clocked the best timing for qualifying.
The car ran into technical problems ten hours into the race, and had to retire after 239 laps.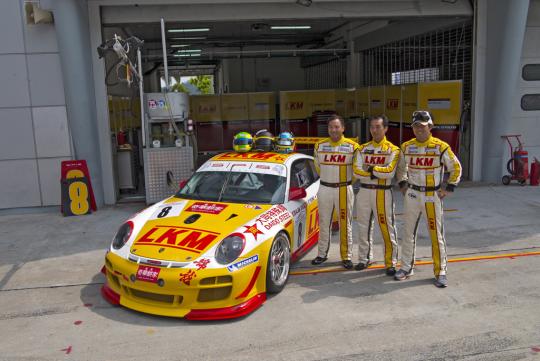 Team LKM's Porsche GT3R secured the third position after the SLS AMG GT3s
Earlier at the start-lineAt the pitsThe GT3R nursed back to the pits with a blown tyreMore racing actions
mmer

,

mmer 2012

,

merdeka cup

and 7 more...
Viewed: 889 times