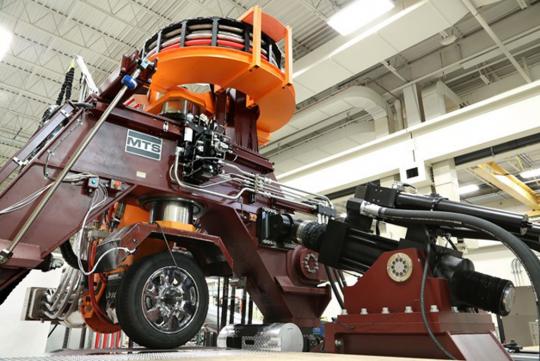 Many would know that the type of tyres used on a car plays a significant role in fuel economy. And in an effort to create more efficient tyres, General Motors has partnered with engineers and scientists at the National Tyre Research Centre.
This partnership will accelerate the development of new tyre technologies which will improve vehicle fuel economy. The facility which is located in Halfiax County, Virginia, USA; uses state of the art machinery to allow engineers and researchers to replicate real life events and also improve vehicle highway safety.
With certain estimations, tyre design can improve fuel efficiency by seven percent. A tyre's rolling resistance is determined by variations in thread pattern, construction, material quality and manufacturing techniques.
The lower the rolling resistance, the less fuel is needed to move the vehicle. Tyres with low rolling resistance and also with the usage of more efficient engines and transmissions will help drivers spend less time pumping gas at the petrol kiosks.
The research centre's tyre performance test equipment (known as the Flat-Trac LTRe) can run a tyre up to 320km/h. The machine will then provide information as - ride handling, torque and braking capabilities on various road conditions.
The Flat-Trac LTRe is able to simulate all sorts of driving conditions of a passenger car or a small, light truck. Automotive engineers are able to use the collected data to predict vehicle performance and use that information to change or adjust the tyre characteristics to improve tyre rolling resistance, road handling capabilities and other factors as well.
General Motors has invested US$5 million into the research centre and the company hopes that their work at the centre will advance the arrival of next generation tyre technology.
new technology

,

safety

and 8 more...
Viewed: 1,127 times