The first model from Qoros, the GQ3 saloon, has been officially revealed in all its metal glory. The GQ3 features a familiar exterior, quite reminiscent of Volkswagen to be honest bundled
with a spacious and feature-packed interior.
The Qoros will make its world debut at the upcoming Geneva International Motor Show (7-17 March 2013) before going on sale in China in the second half of 2013. It will reach European markets later in that year.
The GQ3ís styling brings nothing new to the table and to be honest is reminiscent of any Volkswagen or Kia models. The Qoros GQ3 face will be part of a brand identity that will make future models instantly recognise a Qoros.
Qoros claims the GQ3 has a sporty, elegant profile with a long wheelbase, and almost a coupe-like silhouette while the dominant horizontal lines highlights the car's stature. A prominent matt aluminium strip above each side sill adds width.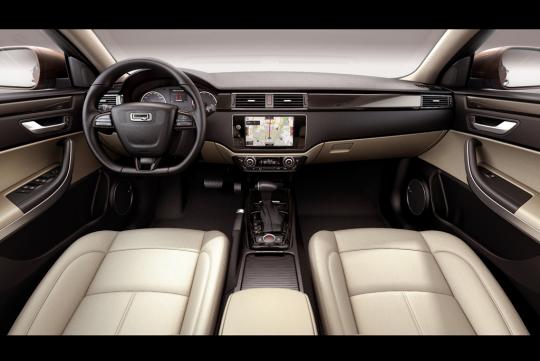 The GQ3 will offer generous interior space, and the 'floating' dashboard with its ergonomics and quality is expected to set new standards for cars produced in China and will be comparable to some of the best-selling cars in Europe.
An eight-inch touchscreen infotainment system occupies the central console featuring advanced software, technology and graphics were designed and developed in-house with the young in mind. The capacitive touchscreen replaces the usual array of buttons with 'swipe' movements that will be familiar to smartphone users.
So what does GQ3 mean? The first letter designates the body style: all sedans will carry the first letter 'G'. All Qoros models will feature the second letter 'Q' - an unmistakable reference to the 'master' brand. The third digit will always be a number and indicates the segment in which the model range sits. The number '3' denotes that the model is in the compact / C-segment.
Viewed: 406 times