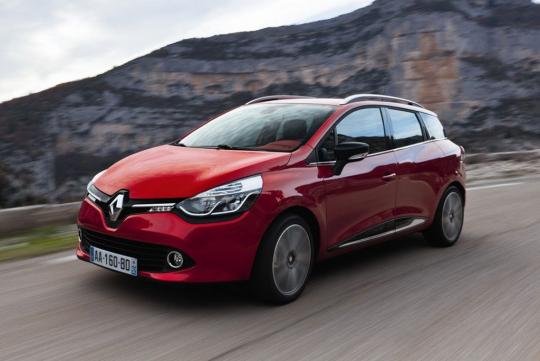 As Renault prepares for the market launch of the Clio Estate, the French brand has released a slew of photos of the new model. If you think that Estate body styles are well, lacking in style, the Clio Estate might change that impression.
The new Clio Estate had its world premiere at last year's Paris Motor Show and will go on sale in Europe soon. The Clio Estate has an avant-garde front fascia inspired by the Dezir concept car.
The Estate model has the same wheelbase as the Clio hatchback but an elongated boot means that the overall length of the car increases to 4,262mm. This improves the cargo-carrying capacity of the boot by 50% against the five-door's 443 litres. When the front passenger seat is folded flat, the new Renault Clio Estate boasts an impressive loading length of 2.48m from the tailgate to the glove compartment.
The new Clio Estate is equipped with a selection of the latest power plants from Renault, including a turbocharged 0.9-litres straight-three which produces 90bhp and two versions of the diesel 1.5dCi straight-four, one with 75bhp and the other with 90bhp. All the above mentioned engines produce less than 100g of CO
2
per km travelled.
new model

,

engine

,

motorshow

and 8 more...
Viewed: 798 times