The term four door coupe has been recently used to describe luxury sedans with a coupe-like dimension. Typically, they have a low roof design which reduces towards the rear part of the car.
Some examples are the Mercedes-Benz CLS-Class, Audi A7 and the Volkswagen CC. These models are normally seen as high-end range cars but a small Russian company has unveiled a model touted as the world's cheapest four door coupe.
A small Russian automaker, TagAZ, has introduced a four door coupe known as the Aquila. Despite its sporty design and luxurious-looking interior, the Aquila's main selling point is its price tag.
Its base model's price starts at 400,000 Russian Roubles (roughly around SGD$16,200). The base model comes with numerous modern day features such as ABS brakes, air-conditioning, heated mirrors, a stereo player and an unspecified number of air-bags.
A 1.6-litre four-cylinder engine sits under the hood of the base model. The engine makes around 107bhp and it is mated to a five speed manual transmission. A higher-end model with a larger engine that makes around 150bhp is in the works and it comes with an automatic transmission.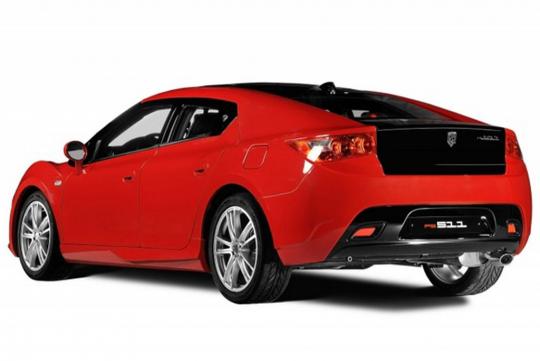 Production on the Aquila has already begun and the car is expected to hit showrooms in Russia in the next few weeks. TagAZ has stated that they do not have any plans to market the Aquila outside of Russia.
new model

,

other news

,

europe

and 8 more...
Viewed: 1,297 times