As we draw closer to the launch of the Alfa Romeo 4C at the Geneva Motor Show, the Italian car maker has released more images of the coupe as well as an interior photo for the first time. The side view of the interior photo shows a simple dashboard layout.
The sexy Italian two-door model measures less than 4 metres long and features a carbon fibre monocoque. The car weighs at approximately 960kg.
The 4C will be powered by a new four-cylinder 1,750cc engine capable of 240bhp. Power is delivered to the rear wheels via a TCT dual dry-clutch transmission. This means that the mid-engined sports car has an expected power-to-weight ratio of 4kg/bhp. For comparison, the Nissan 370Z has a ratio of 4.54kg/bhp and it already goes from 0 to 100km/h in 4.9 seconds.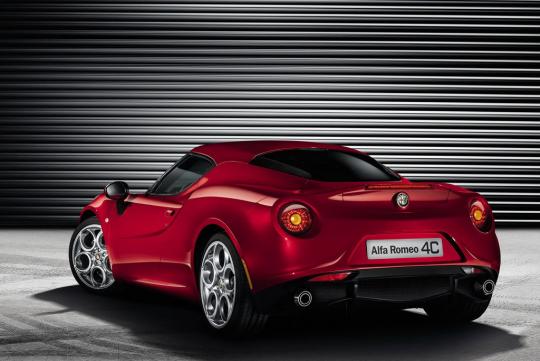 The driving experience can be tailored via Alfa Romeo's DNA selector, which adds a 'Race' mode to the familiar 'Dynamic', 'Natural' and 'All Weather' settings.
new model

,

engine

,

super cars

and 8 more...
Viewed: 1,305 times