Subaru has unveiled the WRX Concept at the 2013 New York Auto Show. The concept adopts a sloping roofline which is commonly known as a 'four-door coupe' body style. Together with the huge wheel arches and powerful body lines, we can guess that the next WRX is going to have a distinct identity, distancing itself from the regular Impreza.
The direction that the new WRX is heading is confirmed by Toshiro Masuda, Senior General Manager of Subaru Product and Portfolio Planning. According to Masuda, it's more like 'they share a blueprint' than one is a hot version of the other. This is similar to Nissan's decision to separate the GT-R model from the Skyline name.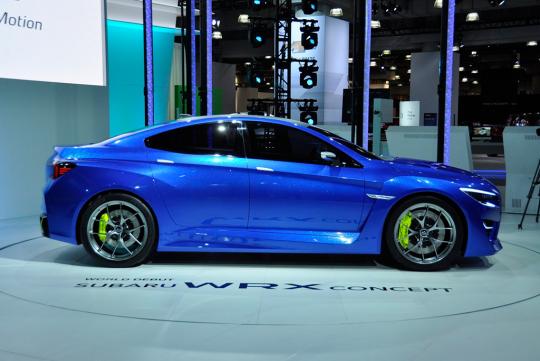 The concept measures 4,521mm long by 1,990mm wide by 1,389mm tall, making it slightly shorter, lower and wider than the current Impreza. The concept wears 20-inch forged alloy wheels wrapped in 245/40Z R20 Dunlop rubber. According to Subaru, the car features a carbon fibre roof to lower the center of gravity and to reduce weight. A prominent rear diffuser and distinct C-shaped taillights enhances the WRX's own identity.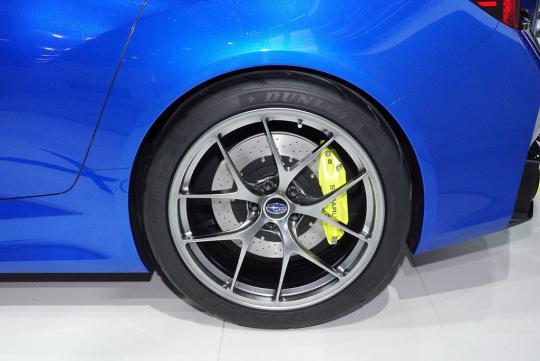 The powerplant for the next generation WRX will be a derivative of the 2.0-litre, direct-injected flat-four found in the BRZ. No further power train details have been confirmed by Subaru.
engine

,

concept cars

,

events

and 10 more...
Viewed: 2,010 times