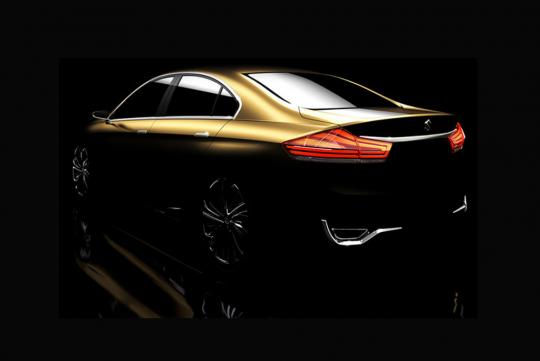 The Japanese automaker Suzuki doesn't usually have eye-catching sedans that are really interesting. As a matter of fact, this, probably, may have always been one of the main reasons why its sedans are hard to accept for Asian people.
In Indonesia, for example, the company's Baleno, SX4, and Swift find it hard to get to the heart of the customers. However, that is likely to change with the Authentics, a concept that Suzuki will be bringing along to the Shanghai Motor Show this upcoming April.
From the teaser images Suzuki has released, the Authentics seems to be a mid-size four-door sedan. It also comes with a seemingly long wheelbase which, in turn, might result in spacious legroom for front and rear passengers alike.
It's still unknown what will power this sedan. However, our guess is that the Authentics concept will carry a petrol engine with four inline cylinders mated to a CVT transmission or a similar powertrain.
From the teaser images, it can be seen that the Authentics is distinctive from other Suzuki models. Not only does it look prettier, this concept looks pretty luxurious as well, thanks to its LED combination taillights with a chrome bar in between, twin exhaust pipes surrounded by chrome accents, chrome trim surrounding its windows, and chrome door handles.
new model

,

new technology

,

china

and 10 more...
Viewed: 1,237 times