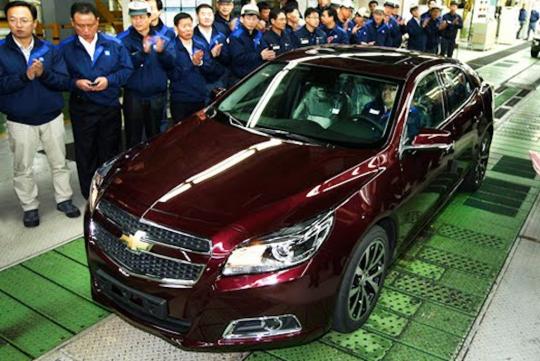 As a result of the rising tension in the Korean Peninsula, GM is making contingency plans to move workers and shift production out of the country. Speaking in an interview on CNBC's Squawk Box, GM CEO Dan Akerson said, "We are making contingency plans for the safety of our employees to the extent that we can."
GM is the third largest carmaker in South Korea employing 17,000 people with an annual output of 1.4 million vehicles. About 1.3 million units are exported to Europe and the U.S. One of these models exported is the Chevrolet Spark subcompact (above).
Akerson added that it is difficult to shift production out of South Korea but may have to do so if the region continues to destabilise as part of long term planning. However, according to a report on Wall Street Journal, Akerson has already decided to move production to other plants.
Should a war take place, Hyundai Motor Group, the world's fourth largest auto maker after General Motors, Volkswagen Group, and Toyota, is definitely going to be affected as well. This could result in wide ranging impact on the global automotive industry.
At the time of writing this article, North Korea has moved a second mid range missile to its east coast and loaded both on mobile launchers, fueling fears of an imminent firing. Let there be peace on Earth.
discussions

,

other news

,

gossip

and 9 more...
Viewed: 820 times