Just a couple of weeks ago, Mitsubishi teased us with images of its new compact sedan. It came with four doors and it seemed to be only as big as, if not smaller than, the Chevrolet Sonic or the Renault Symbol.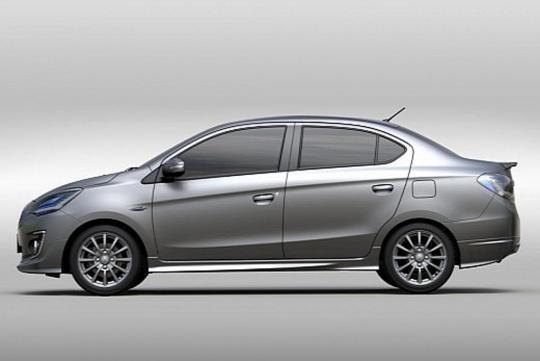 However, the wait is over and now, we've finally got to see what the latest compact sedan from Mitsubishi will actually look like. Planned to bow at the 2013 Shanghai Auto Show, official images of the car have spread across the World Wide Web.
The car is to be called the G4 Concept at the automotive exhibition in China that will take place later this April. According to the Japanese automaker where the car comes from, the Mitsubishi G4 Concept will feature high clarity diamond headlamps and front grille that are cut brilliantly. In addition to that, Mitsubishi also claims that the rear combination taillights will have a sharp impression left behind as the car heads away out of sight.
Judging from the images, the exterior of the Mitsubishi G4 Concept looks sporty somehow with the sporty front bumper design, side skirts, and a sporty rear bumper. There's also a spoiler trunk lid featuring a highly mounted (seemingly LED) brake lamp.
The automaker is planning to sell this model globally so we should also see one on our shores when it's finally marketed. If you're curious about what it has under its hood, well, the model will feature a MIVEC engine with a displacement capacity of 1,200cc. It will be mated to a CVT transmission and the body of the car will be equipped with RISE (Reinforced Impact Safety Evolution) technology.
Well, it's up to Mitsubishi to claim that the car will leave a sharp impression. Yet, from what we've seen on the images, there's just too much blue on it. The headlamps feature a blue colour and so do the front grille, front fog lamps, and even the rear combination taillights. Honestly, it looks kind of tacky.
new model

,

new technology

and 15 more...
Viewed: 1,864 times